AAUW Astoria Branch Social, June 21, 2022  6PM
The American Association of University Women (AAUW) Astoria Branch will meet for a social on June 21, 2022 at 6pm.
The AAUW Astoria Branch board will recognize the contributions of a special AAUW Oregon member, announce our $3000 Scholarship winner, and AAUW Astoria exiting President Liz Bartell will lead us in the installation of officers for the 2022-2023 year.
We will also enjoy Persian foods compliments of Astoria member Mitra Vazeen. Please bring a dish or drink to share. Directions to the event in Astoria will be sent out by email in the Columns June 2022 edition.
Tahdig, a Persian Rice Dish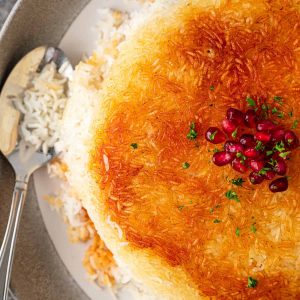 AAUW Astoria Candidates' Forum, April 19, 2022  7PM
The American Association of University Women (AAUW) Astoria Branch in
collaboration with Clatsop Community College (CCC) invites you to the Candidates'
Forum to be held on Tuesday, April 19 at 7:00 to 9:30 pm at Clatsop Community
College Patriot Hall gymnasium. CCC President Chris Breitmeyer will be the
moderator. Questions will be gathered from the audience for the candidates to
answer.
We are inviting candidates for Clatsop County Commissioners, State Senator
District 16, State Representative District 32, and US 1st District Representative.
This will be an in-person event.
KMUN Coast Community Radio will also live stream the event. More details will soon be provided at https://kmun.org/events-calendar-coast-community-radio/.
AAUW Astoria Program for MARCH 17, 2022 6PM
Guest Speaker:  Trish Garner JD, MSW, AAUW State Policy Chair Speaker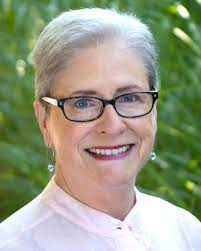 Topic: "Throwing a Strike: Critical Race Theory: What It Is, What It Isn't, and Why Now?"
Location: Clatsop Community College, Columbia Hall Cafeteria
Streaming on YouTube at https://youtu.be/ZVJN9GEClbc
AAUW Astoria Program for February 15, 2022 6PM by Zoom
February is Black History Month and this month our program will be a time for AAUW Astoria members to reflect on Black History and share our favorite books, works of art, films, and music from the black community. Please join in over Zoom. 
Guest Speaker Rachael Erickson, RD
Learn Science From Your Sofa
This AAUW Astoria program will begin with an introduction to nutrition and how to read food labels to make meals to optimize health and wellness from Rachael Erickson, RD, a Registered Dietition Nutritionist.
Save the Date: January 18th, 2022 at 6PM via ZOOM


AAUW Astoria Social for December 2021
Join the AAUW Astoria Branch for an evening to celebrate holiday traditions.
A silent auction will be included to raise funds for the 2022 Scholarships.
We will gather at the Rosebriar Inn on December 21st, from 6-8 pm.

AAUW Astoria Program for NOVEMBER 2021
Guest Speaker Dr. Erin J. Engelson
Learn Science From Your Sofa with our own AAUW Astoria Vice President of Programs
This AAUW Astoria program will begin with an introduction to the human immune system.  Dr. Engelson will then share how the research community's understanding of the intersection of SARS-CoV-2 virus and immunology has led to vaccines and early treatments during the Coronavirus pandemic.
Save the Date: November 16th, 2021 at 6PM via ZOOM

AAUW Astoria Business Meeting and Zoom "Social" for October 2021
Save the Date: October 19th, 2021 at 6PM via ZOOM
Zoom Business Meeting with an Ice Breaker:
Our October 19th Zoom meeting will begin with an Icebreaker and Discussion. We would like to hear from our members: What is a book you have read in the last year? Is it an old favorite or a new book?  Come and learn what has been on your fellow AAUW Astoria members' nightstands!
The Business portion will include an update and discussion on the unrestricted funds gifted to AAUW Astoria.  Come with your ideas on how to use these funds to advance the AAUW mission locally.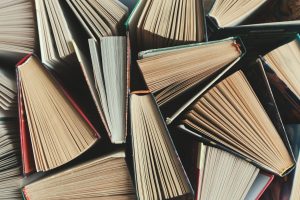 AAUW Astoria Program for APRIL 2021
Guest Speaker Executive Director Jenny Pool Radway from el Consejo Hispano
Save the Date:  April 20th, 2021 at 6PM via ZOOM

Learn more here:
Consejo Hispano reflects on a year of services since the start of the pandemic: Supporting the Hispanic community in various creative ways
AAUW Astoria Program for March 2021
Save the Date: Guest Speakers from the Peace Learning Center:
Director Virginia Atwood, and Advisory Board members Erin J. Engelson and Jim Randall
March 16th, 2021 at 6PM via ZOOM

AAUW Astoria Program for FEBRUARY 2021
Save the Date: AAUW Member Mitra Vazeen and Job Corps
February 16th, 2021 at 6PM via ZOOM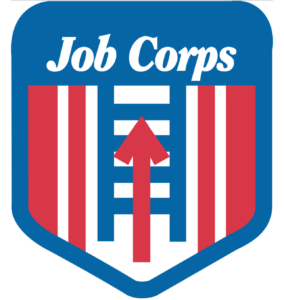 Job Corps is the largest residential youth vocational training program in the United States.
AAUW Astoria member Mitra Vazeen will lead the program and offer members the opportunity to share their experiences with Job Corps.
About Mitra Vazeen: Mitra started her career with Job Corps 20 years ago as a Counselor and then Vocational Programs Manager at the Tongue Point Job Corps Center in Astoria. Later she became the Director of Outreach & Admissions and Job Placement at the Sierra Nevada Job Corps Center in Reno, Nevada.
In 2007, Mitra was promoted to the position of Center Director and worked as a director in Bamberg, South Carolina, Long Beach, California, Phoenix, Arizona and at the Potomac Job Corps Center, in Washington, D. C.
Mitra has also worked at corporate offices for Job Corps contractors writing proposals for the government and developing handbooks for students and staff training programs. Mitra has conducted diversity sessions as part of required continuing employee training for Job Corps staff.
Please ZOOM-in to learn more about Mitra and the wonderful work of Job Corps centers.
AAUW Astoria Program for JANUARY 2021
Save the Date: AAUW Member Florence Sage Presents
January 19th, 2021 at 6PM via ZOOM

This special evening will feature AAUW Astoria member and Poet Florence Sage. Florence will share excerpts from her new book: The Man Who Whistled, The Woman Who Wished: A Polish-Canadian Story.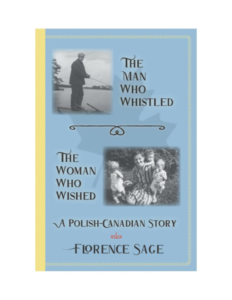 While presented in
chronological order in the book, that is not how they came about. 
"I didn't write anything chronologically, I just let (the memories) come," Sage said.
An excerpt from Sage's poem 'Father and Mother Christmas':
……………
The tree threw scented magic into our living room,
no matter its poor beginnings, and at night in my teens
until called to bed, I would sit with the tree and Johnny Mathis
for company as it got into my dreamy head well into January
when it went out to the sidewalk in a trail of needles.
……………
More can be read in the Coast Weekend article here.
AAUW Astoria Program for November 2020
NOVEMBER 17th, 6PM via ZOOM:
Tips to Move Well, Stay Healthy, Be Happy!  

Peggy Stevens from RiversZen will share simple, easy, and innovative solutions that will help you to move better, stay healthier, and be happier.
There will also be an opportunity to check out their classes for a month FREE offered in studio, live streamed by Zoom, and on Demand via their website.
($59 Value offered to ALL AAUW Astoria Members)
More information can be found at:
AAUW Astoria Program for 2018-2019
Branch meetings are at 5:30 PM in the Flag Room of Astoria Public Library
the third Tuesday of the month,  unless otherwise noted.
11 July                   

Board Meeting

5:30 PM at Nybakke home

19 July                   Annual Potluck 5:00 PM at Nybakke's

11-12 August       
Leadership Training in Bend
21 August           
Branch Meeting
18 September     
Branch Meeting
21-22 September
Readers Theatre Scholarship benefit
3 October             
Candidates Forum
10 October           
Candidates Debate
16 October           
Branch Meeting
20 November       
Branch Meeting
AAUW Astoria Programs for AAUW 2017-2018
Meetings are at 5:30 PM in the Flag Room of Astoria Public Library
the third Tuesday of the month,  unless otherwise noted.
Cancelled due to the weather:
2/20/18        Tuesday, Branch Program 5:30 PM at the Flag Room
Tech Trek From Students and Leaders-rescheduled for next month.
3/20/18     Branch Meeting & Program   5:30  PM at the Flag Room
Tech Trek From Students and Leaders
4/14&15/18  State AAUW Convention, Beaverton, Oregon
4/17/18        5:30 at the Flag Room
Oregon Leaders And Challenges
5/22/18       5:30 at the Flag Room
Astoria Arts & Artists, Part 1
6/19/18        5:30 at the Nybakke home, 1320 15th St
Astoria Arts & Artists, Part 2
7/19/18        Thursday, 5:00 PM at the Nybakke home
Annual Potluck